YRB Body and Paint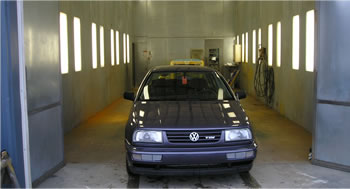 YRB Body and Paint, located in our Prince George main shop facility, is an ICBC accredited collision repair facility.  We offer full service autobody repairs and painting, regardless of the size or type of vehicle you need repaired.
Located at 2424 Hart Highway, Prince George, BC, our certified technicians have over 100 years combined experience in passenger vehicle and heavy truck/trailer auto body repairs, fibreglass/plastic repairs and commercial sandblasting and painting. All work performed in our body shop is 100% guaranteed.
To book an appointment, get a repair quote or for more information call 250-614-7619.